For immediate release
30 March 2022 (London, UK) – The IoT Security Foundation is delighted to announce the appointments of Nick Allott and Tim Snape as Executive Steering Board members.
Joining the existing Executive Steering Board of 11 members, Nick Allott is also CEO of NquiringMinds, a British company with deep commercial experience in AI, IOT and security.  In addition, Tim Snape is Head of IoT Security at Vodafone Group Enterprise, both bringing with them a wealth of knowledge and experience within next generation technology and commercial arenas.
John Moor, Managing Director, IoT Security Foundation said: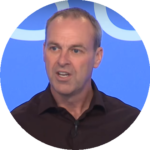 "On behalf of the IoTSF membership and team, I'd like to formally welcome Nick and Tim to the executive steering board. IoTSF prides itself in having active board members and both have a solid track record of engaging in our collaborative projects and events. I look forward to working with them both on future direction and strategy planning as we help to secure the Internet of Things and make it safe to connect"
With a PhD in Artificial Intelligence, Allott also develops the Trusted Data Exchange (TDX), an award-winning platform for fully distributed and decentralised sharing and analysis of data, acknowledged by the industry for its innovative approach to both security and analytics.  Nick's experience also includes: CTO of OMTP, Director of Webinos, an international open source foundation, focusing on self-sovereign data and devices, CTO of Wholesale Application Community (WAC), a multi operator joint venture for application wholesaling, CTO of FastMobile, a VC invested Push to Talk and Messaging service, acquired by RIM and Engineering Director at Motorola, leading the voice recognition, voice assistant technologies. He has also held executive positions at Shell and the Pearson Group. With a strong track record in collaborative innovation Nick has raised over £100 million across VC, joint ventures, and R&D initiative.
Tim Snape is Head of IoT Security at Vodafone Group Enterprise where he is responsible for all aspects of machine-to-machine security including architecture, design, implementation, assurance, and incident management, for connectivity services to approximately 150 million IOT devices in over 200 countries.  Tim has more than 45 years of Engineering experience across a wide range of IT domains. He has served on the Boards for ISPA, EuroISPA, The Institute of Patentees and Inventors, and was a founding member of the ACPO Cybercrime forum and represented UK Industry at the G8 in Tokyo.  Tim has filed over 20 patents and has won many Technology Awards including 4 UK SMART awards and was UK Inventor of the Year in 1999.
The Internet of Things Security Foundation was launched in 2015 with commitment and support from the original executive steering board. Board positions are available for senior employees and staff from IoTSF corporate membership with applications particularly welcome from across Europe, the United States and Asia to further extend the diversity and range of leadership.
-ends-
For all media enquiries, speaker opportunities and interview requests, please contact: Nicola Cutler, TechWorks on: [email protected] or call: +44 7926 529772