Securing the Future: Cybersecurity Challenges of the Smart Built Environment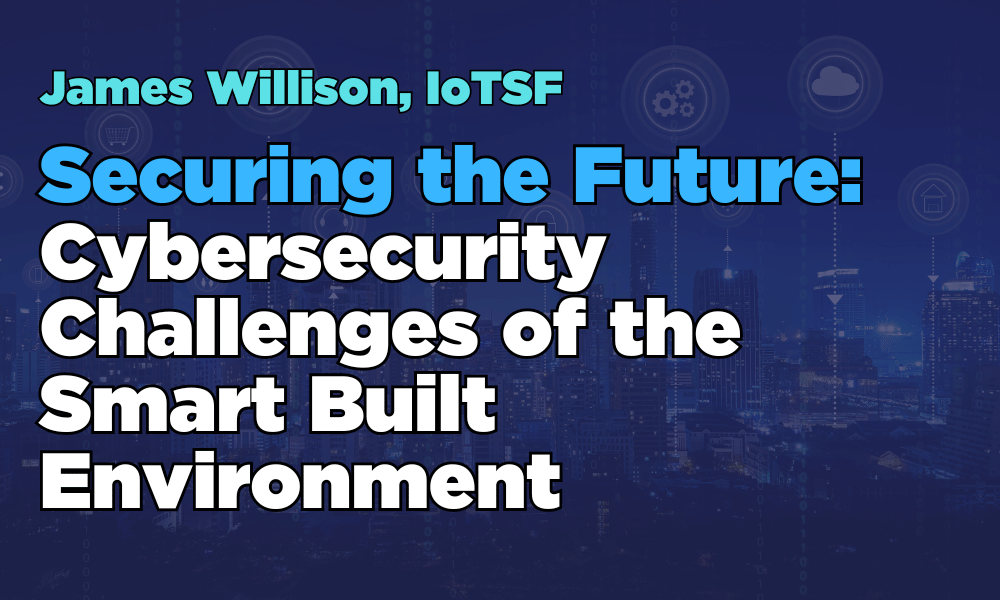 In today's rapidly evolving digital landscape, the integration of smart and connected devices into our buildings has opened up a world of possibilities. From enhancing convenience to optimising efficiency, the Smart Built Environment (SBE) is changing our lives.
However, with this transformation comes a significant challenge – cybersecurity. The risks associated with the Internet of Things (IoT) are real, and they demand our attention.
The Smart Built Environment Group at the IoTSF recognises these emerging threats and challenges. Over the past five years, they've worked on crafting guidance to address the strategic and technical aspects of securing the SBE. We understand that practical advice is essential in this digital age, where many buildings are already vulnerable to cyber-attacks. Our approach is hands-on. It's collaborative, and our mission is clear: to secure the SBE for a safer and smarter future.
This year, the IoTSF Annual Conference is dedicating a 90-minute session (13:30 – 15:00) to delve deeper into the issues that concern stakeholders in the SBE. The session, hosted by James Willison, IoTSF, will feature experienced Chief Information Security Officers (CISOs) and technology leaders who will provide valuable insights from both the vendor and cybersecurity perspective.
Here's a sneak peek at what you can expect:
Session 1: Responding to the Emerging Procurement Threat Kieran Byrne – AXIS Communications
Understand the vendor's perspective on procurement best practises for securing AI and IoT in networked building systems. You'll gain valuable insights into how to make procurement decisions that enhance your building's security.
Session 2: AI Policy Challenges to Security Processes Mo Ahddoud – Chameleon Cyber Consultants
As AI technology becomes increasingly integrated into business systems, it's crucial to have the right policies in place. Mo Ahddoud will guide you through the intricacies of creating AI policies that align with your security objectives, ensuring you stay compliant with regulations.
Session 3: Cyber Resilience of the Smart Built Environment Sarb Sembhi – Virtually Informed
Recent years have seen unprecedented cyber-attacks, and CISOs have borne the brunt of these challenges. Sarb Sembhi's session sheds light on the toll it has taken on CISOs and the implications for the SBE. Discover what can be done to bolster your organisation's cybersecurity resilience.
Panel Session: Collaborative Solutions for a Safer SBE Chair: Sarb Sembhi | Panellists: Mo Ahddoud, Nigel Stanley – Jacobs, Director, Cyber Security, Alan Jenkins, Cyber Sec Nav- Principal Consultant, and Kieran Byrne
The panel discussion will bring together industry experts to consider the threats and challenges raised by the speakers. It's an opportunity to explore the broader landscape of business risk management in the SBE and chart the path forward. Collaboration with all stakeholders is key to reducing the risks posed by IoT and cybersecurity in the SBE.
In an age where the digital transformation of our built environment is inevitable, it's crucial to stay ahead of emerging threats and challenges. The IoTSF Annual Conference is your gateway to knowledge, insights, and collaboration that can empower you to secure the Smart Built Environment.
Join us at the Smart Built Environment Group session at the IoTSF Annual Conference on November 7th, and be part of the solution. Together, we can create a safer and smarter future for all. Register now and be at the forefront of IoT cybersecurity in the Smart Built Environment!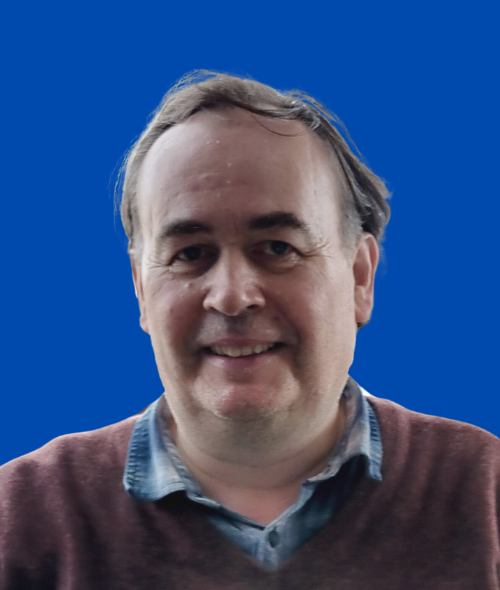 James Willison
Project and Engagement Manager, IoT Security Foundation 
James is a recognised International leader in Security Convergence and Enterprise Security Risk Management. He has more than 20 years of management experience in the physical and information security industry and is Co-Chair, Smart Built Environment Working Group, IoTSF.