23rd November 2018 – Arçelik – the parent company to world-renowned home appliance brands such as Beko and Grundig – has been declared the IoT Security Foundation's Champion of the Year, as part of last night's TechWorks Awards Dinner.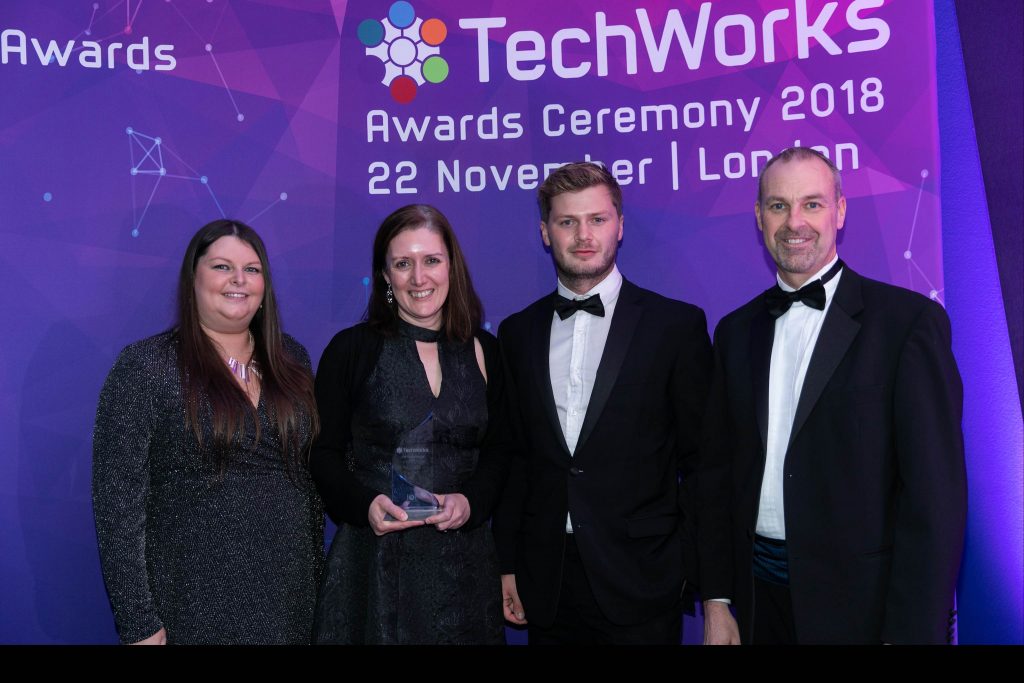 Pictured (left to right) Jenny Devoy IoTSF, Dr. Natasha Conway Beko Plc, Hugh Jones Paratus People, John Moor IoTSF
The award was presented by the renowned Journalist John Sergeant, who said the award: "seeks to celebrate organisations which demonstrate stewardship when it comes to IoT security." Adding, the judges were "delighted by the quality and truly international response to this award and commended those shortlisted located in India, in Europe, in Asia and America." and described the finalists as exemplars "demonstrating security stewardship within their organisations and to their customers."
John Moor, IoTSF Managing Director added "I would like to congratulate Arçelik on behalf of the IoT Security Foundation. We were very impressed by the quality of applications for this award and Arçelik's security journey is truly worthy of celebration. Having identified the critical need for security for their connected appliances, they gained executive buy-in, brought in external expertise, spread that internally and are now looking to help others. Their story is one that we expect will be played out many times as the IoT marketplace develops and Arcelik has demonstrated a leadership role."
Last night's awards were held at the prestigious Grange Tower Bridge Hotel near London's Tower Bridge.