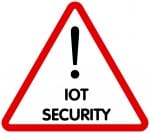 On May 6th, 2015, technology professionals and security experts gathered at the iconic Bletchley Park (England), home of the codebreakers, to explore IoT security issues.
Carefully selected speakers provided a rich and diverse perspective from consumer devices, cars, encryption, national infrastructure, regulation and policy. The Summit highlighted the urgent need to establish a coordinated international focus on security across the IoT application space.
Practitioners, consultants, educators and analysts agree; IoT security is significantly different from the PC and mobile arenas. The expertise is available yet it is fragmented and exists in silos – as we have seen at the summit there is much that can be done across the board to provide better, robust, resilient, and fit for purpose solutions. It's time to connect.
Following the IoT Security Summit, an intense period of consultation took place with leaders in technology, academia and government to determine what a coordinated approach should be…
On September 23rd, 2015 – The Internet of Things Security Foundation was launched.
At the 2015 Bletchley Park Summit we asked the audience to vote on the question:

"Should we assemble a group of interested parties to identify and take next steps to address the growing IoT security issues illustrated today?"

97% of those who voted said yes!