ISG Smart Card & IoT Security Centre Open-Day 2017
30th August 2017 @ 10:00 am

-

4:00 pm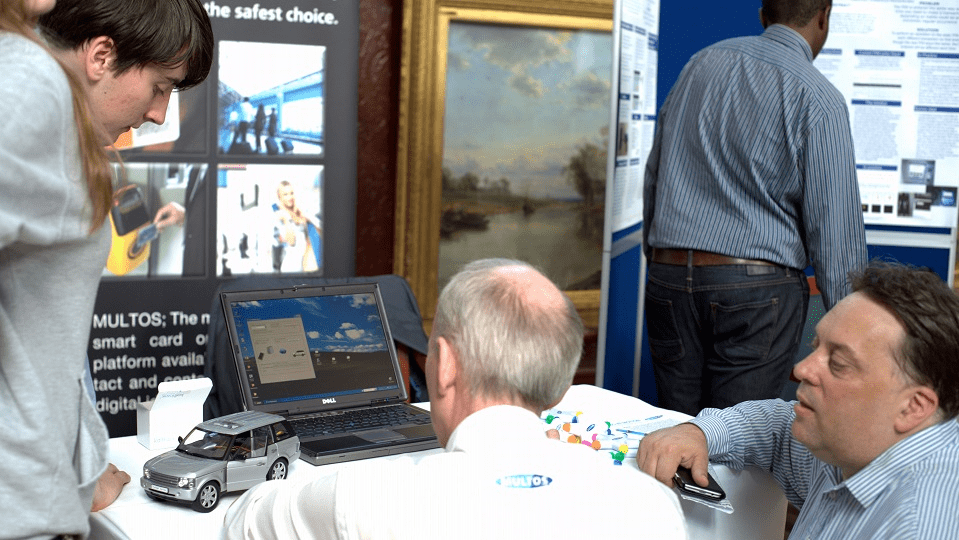 IoTSF are delighted to be exhibiting at The Smart Card Centre Open Day 2017 on  30th August 2017, from 10 a.m. – 4 p.m (Registration from 9.00).
This event will be held in the Picture Gallery, Founders Building, Royal Holloway University of London, Egham, TW20 0EX (map and directions and campus map).
This is a free exhibition (50:50 mix of industry and student exhibits) that acts as a relaxed networking and exhibition event for its sponsors, supporters and industry lecturers plus honoured guests and students (some will be looking for jobs!). The Open Day includes practical demonstrations of products and technology, some short sound-bite presentations from industry/government/academic experts plus a prestige lecture from a distinguished guest.
An agenda for the day can be seen here: a PDF version of the agenda can be downloaded here: Open Day 2017 Agenda.
Registration is essential via this Eventbrite link.
Please note: The event is free for sponsors, exhibitors, RHUL staff and students, but other attendees are strongly encouraged to make a donation of £25 per person to help cover costs (including buffet lunch, teas/coffees etc). Payment can be made as follows:
Preferred Payment Method: via the RHUL Online Shop
Alternatively: on the day by cash or cheques made payable to 'Royal Holloway University of London'
Prize-winning Student Posters from previous Open Days can be seen here.
---
This year, the keynote lecture will be given by Ken Munro, Pen Test Partners & IoTSF Board Member.  The title of his talk is
"The IoT does actually make me WannaCry. The truth behind ransomware, botnets and your household goodies"
Ken Munro is Partner and Founder of Pen Test Partners LLP, a firm of experienced penetration testers. He has been working in IT security for over 15 years and has become a regular face on the speaker circuit as well as the BBC's go-to guy for validation and comment on security stories. Ken enjoys courting controversy and speaks widely on computer security, taking great pleasure in highlighting vulnerabilities in software and hardware. He writes for various newspapers and industry magazines, and regularly advises the broader press and news broadcasters. In an effort to get beyond the unhelpful FUD – Fear, Uncertainty, and Doubt – put about by many security vendors Ken speaks widely on computer security, the Internet of Things, and takes great pleasure in highlighting vulnerabilities
Share This Story, Choose Your Platform!