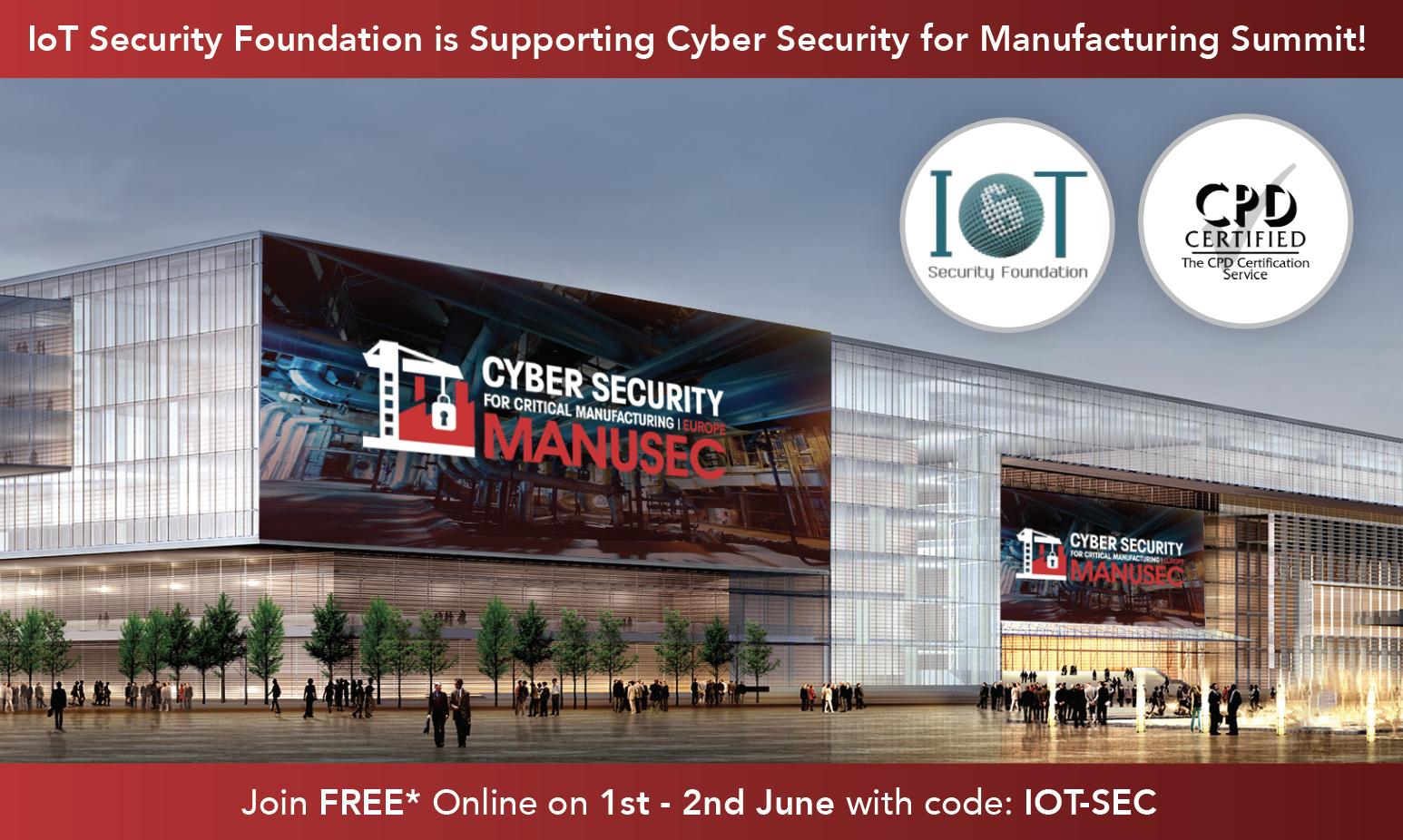 ManuSec: Cyber Security for Manufacturing Summit
1st June 2021

-

2nd June 2021
ManuSec: Cyber Security for Manufacturing Summit launches online on 1st – 2nd June.
This is an opportunity for manufacturing security leaders across Europe to come together and join forces with 100's of experts across the region.
Throughout the 2-day program, attendees will learn how to build resilience, mitigate risks and develop a cyber security strategy to combat new and ongoing threats.
Attendees will also benefit from access to ManuSec Europe's co-hosted Data Manufacturing Summit – Earning up to 24 CPE credits and gaining expert knowledge and
insights from across both streams!
Agenda topics include:
Making cyber security a priority in your digital transformation journey
The impact of cyber attacks on industrial environments
Reducing security risks posed by the human factor
Cyber security for SCADA and plant control systems
Achieving business resilience through converged IT-OT cyber security strategies
And, more!
Take a look at the detailed agenda and secure your free pass* using the code "IOT-SEC" online here
*Offer is valid for end-users only. Vendors and consultants are not eligible but can redeem but can redeem a 15% discount with the code IOT-15

Share This Story, Choose Your Platform!