Release Date: October 13th 2015
The Internet of Things Security Foundation (IoTSF) has announced an impressive starting line-up of speakers for its inaugural conference on December 1st in London. Speakers from IBM, KPMG, RHUL and Secure Thingz will take delegates beyond the constant and popular scare stories in the media, to focus on providing answers to the complexity of IoT security.
The conference is organised into three sections: starting with a big picture view, the focus then moves into market sector examples before perspectives on what it will take to make it safe to connect for adopters and users of IoT.
Announced speakers include:
Tim Hahn, Chief Architect for IoT Security and Distinguished Engineer at IBM: "It's not just the devices"
Professor Paul Dorey, Royal Holloway, University of London and CSOconfidential: "Security in the organisation and supply chain"
Caroline Rivett, Director, Cyber Security and Privacy at KPMG: "Security of the Medical Internet of Things"
Simon Moore, CTO, Secure Thingz: "Delivering trustworthy products in IoT"
Further talks are set to be announced and include sessions on automotive, consumer and national interests.
This will be the first official conference of the newly formed Internet of Things Security Foundation supporting its mission to "make it safe to connect". It follows on from the highly successful IoT Security Summit held at Bletchley Park earlier in the year which established the need for a dedicated focus on security with IoT.
David Rogers, CEO, Copper Horse Solutions and IoTSF Executive Board Member said "IoTSF has just launched and we are moving quickly to raise awareness of the issues surrounding IoT security from a system and organisational perspective. IoT is so broad that a universal answer does not exist and new applications will reveal as-yet-unknown vulnerabilities.  This conference starts the process of unpacking the issues and exploring the fit-for-purpose solution space. It is aimed at technology providers but also organisations looking to deploy IoT solutions for their business delivery or customer services. It is crucial to the adoption of IoT that we are ready to deal with problems, together, as they arise."
John Haine, Chairman of the IoTSF Executive Steering Board also commented that "this conference launches the IoTSF programme and will lead on to our longer term deliverables.  All organisations with an interest in the future of a secure Internet of Things are invited to attend; and if they wish to participate in promoting security excellence in IoT they are welcome to join the Foundation and participate in its activities.  Those who join us in our first year will not only show their customers that they have their interests at heart, they will also demonstrate leadership on the issue. In recognition of that, IoTSF will bestow the honour of 'founder status'."
The conference takes place at Savoy Place, London on December 1st. Interested parties can register at early bird rates starting at just £195 (ex tax) from the IoTSF website at tiny.cc/IoTSF2015
Exhibitor space and sponsorship packages are also available at attractive rates and the organisers also welcome interest from conference supporters. Details of packages can also be found on the website.
About the Internet of Things Security Foundation (IoTSF)
IoTSF was formed as a response to existing and emerging threats in Internet of Things applications. It was launched on September 23rd 2015 in London following an intensive consultation with a wide range of stakeholder organisations including industry, academia, government, regulators and businesses seeking to use IoT technologies to drive their commercial development.
Membership of IoTSF is open to all stakeholder organisations that have an interest to ensure applications of IoT are secure. This includes technology providers, technology adopters (such as retailers, healthcare providers, transport services, energy suppliers, insurance companies etc.), end users and government departments.
The mission of IoTSF is to make the Internet of Things secure, to aid its adoption and maximise its benefits. To do this IoTSF promotes knowledge and clear best practice in excellent, appropriate security to those who specify, make and use IoT products and systems.
IoTSF is an international, collaborative and vendor-neutral initiative and operates on a non-profit model.
IoTSF is facilitated by NMI, the trade association for electronic systems, microelectronics and semiconductors.
Consumer, automotive and health markets set to feature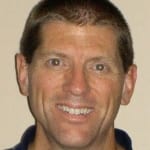 Tim Hahn
Chief Architect for IoT Security and Distinguished Engineer at IBM
"It's not just the devices"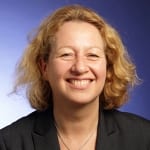 Caroline Rivett
Director, Cyber Security and Privacy, KPMG
"Security of the Medical Internet of Things"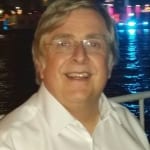 Professor Paul Dorey
Royal Holloway, University of London and CSOconfidential
"Security in the organisation and supply chain"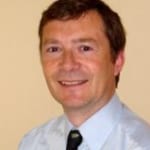 Simon Moore
CTO, Secure Thingz
"Delivering trustworthy products in IoT"