Welcome to the IoT Security Foundation
IoT SECURITY IS A TOP 3 ISSUE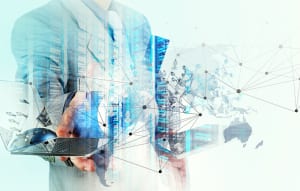 The economic significance and social benefits of IoT (Internet of Everything, the Industrial Internet etc.), is well documented. Choose an analyst for the global economic value figure and it is likely to be somewhere between $1.9 (Gartner) and $14.4 (Cisco) trillion by 2020.
The number of available IP addresses is a staggering 340 trillion, trillion, trillion. More and more "things" are becoming connected every day, and with more and more deployments of IoT there is a rapidly expanding surface for adversaries to attack. This provides theatre for industry as the connectivity opportunity also brings the security challenge.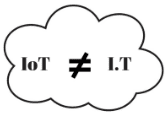 Consumers of goods and services mandate trust; technology providers and their business customers require fit for purpose solutions. The future is unlike the past as typical applications are constrained by cost, computational performance, bandwidth, energy and network access. Add in the extended life expectancy of devices, networks and the resilience of systems and that security challenge is ever-complex.
IoT Security is both fundamental and of vital importance to the adoption and rollout of systems. With the impact of a security breach often measured on more than financial dimensions, adopters of IoT are increasingly demanding stronger guarantees and assurances that their systems are secure.
Welcome to the IoT Security Foundation: Our aim is to raise awareness, share knowledge and insight, and drive progress in this critical area to ensure future systems are appropriately protected and the true benefits of IoT can be realized. We invite you to register with this site and start your journey with us. We have a great deal to tell you over the coming months – make sure you get connected so we can provide you with updates on the latest news, events, research and projects which are taking place.
What Next?
Plans are in place and further announcements will be made shortly regarding our programme of activities and interests led by experts in the field.
Make sure you have joined our community so that you are kept up to date with all our news and notifications.