Stephen Pattison, VP Public Affairs – ARM, confirmed as Executive Steering Board Chair
Release Date: May 30, 2019
The IoT Security Foundation made two announcements today to further support its aim to 'make it safe to connect' to the Internet of Things (IoT), enabling the social and economic benefits that IoT offers.
Stephen Pattison, VP Public Affairs ARM, will take over the position of Chair from Prof. Paul Dorey effective May 30th 2019. Prof. Dorey has served as Chair since March 2017 and will continue to sit on the Executive Steering Board.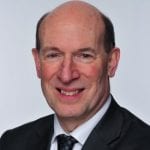 On being appointed, Stephen said "In a relatively short space of time, the IoT Security Foundation has made a significant contribution to raising security awareness and driving good practices in IoT cybersecurity on a global stage. As we move forward, it is important that we continue on that path but also refine our mission to ensure we focus on the most important aspects critical to enable the adoption of secure IoT. We are keen to enable further adoption, ensuring more confident uptake by business and consumers whilst ensuring that any necessary regulation achieves its intended purpose."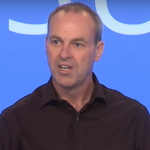 John Moor, Managing Director IoTSF said "The valuable work of IoTSF has been enabled by the efforts of our members and strong leadership provided by the board. On behalf of the entire IoTSF community, I would like to thank Prof. Dorey for his hard work over the past two and a half years. It has been a pleasure to work so closely with him and I am delighted that he will stay with us and take a regular seat on the board. I'd also like to welcome Stephen as the new chair and look forward to working with him to drive the next phase of our mission."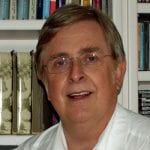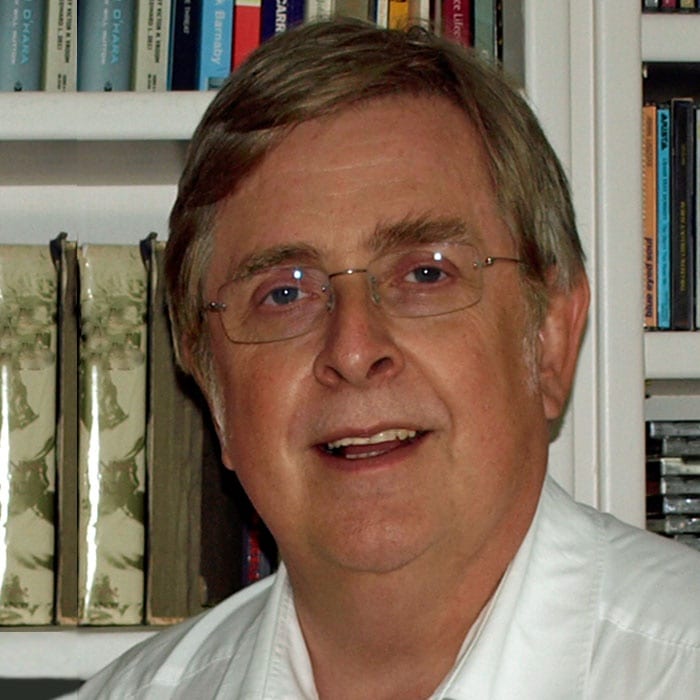 Prof. Paul Dorey, retiring Chair said "It has been an honour working with my fellow members of the IoTSF in significantly developing capabilities and information resources over the past few years. In this, we have demonstrated our ability to engage the whole supply chain from chip manufacturers to end consumers and enterprise. With our increasing focus on developing partner relationships with government bodies as well as continuing our strong commercial links, Stephen Pattison is an ideal fit as our new chair. I am delighted to continue to support him with my seat on the board."
About Stephen Pattison
Stephen is responsible for ARM's Public Affairs, including contributions to public policy thinking across the world. He was the first person to be appointed to a Public Affairs role at ARM, in 2012. Key issues on which he is working include Internet of Things, Smart Cities, Data Protection, Energy Efficiency, and Security.
Prior to joining ARM, Stephen was CEO, International Chamber of Commerce UK, where he represented the interests of a range of companies and focussed on various policy and international trade issues. Before that he worked for James Dyson as Head, International Business Development, where he introduced new products into new markets as well as accelerating growth in existing markets. He was once a British Diplomat, and worked at the British Embassy in Washington, and on UN issues in London, New York and Geneva.
Stephen has a Masters Degree from Cambridge University, and a Doctorate from Oxford. In 2003-4 he spent a year at Harvard as Fellow in International Affairs at the Weatherhead Center. He was awarded a CMG in 2004.
Press Contact
[email protected]
twitter: @IoT_SF
Stephen Pattison: "My first job as the new chair, is to unveil our new mission statement"
Our mission is to help secure the Internet of Things by:
Composing and maintaining a comprehensive Compliance Framework of recommended steps for creating secure IoT products and services;
Promoting the adoption of the Compliance Framework to IoT service and product providers, IoT system specifiers, purchasers, and policymakers;
Composing and promoting security best practice guidance;
Helping to arrange assurance processes to demonstrate that IoT products and services meet the requirements of the IoTSF Compliance Framework.
In doing so we aim to:
Aid confident adoption of secure IoT solutions, enabling their technology benefits;
Influence the direction and scope of any future necessary regulation;
Influence IoT procurement requirements including by Governments;
Increase the levels of security expertise throughout the IoT sector; and
Deliver business value to our members by building an eminent, diverse and international IoT security network.