Professor Paul Dorey takes over as chair of IoTSF and Dr. Stephen Pattison joins Executive Steering Board
Release Date: March 20th 2017
The Internet of Things Security Foundation announced today that it has expanded its Executive Steering Board (ESB) and appointed a new chairman. Professor Paul Dorey will take over from Professor John Haine as the IoTSF chairman on March 22nd. Dr. Stephen Pattison also joins the ESB and brings crucial public policy experience as regulators around the world become increasingly concerned about the security threat from connection which comes with expanding IoT markets.
Professor Paul Dorey was selected by the ESB as a professional who brings leadership and a great deal of industry enterprise customer experience to the role. Professor Dorey is a Director of cybersecurity strategy firm CSO Confidential and a Visiting Professor at Royal Holloway University of London. He has spent over 30 years in risk management and information security and has worked as Chief Information Security Officer in award winning roles for multinationals across industry sectors including oil and gas, banking, pharmaceuticals and energy. He was also the founder chairman of the Institute of Information Security Professionals and regularly consulted by governments.
Dr. Stephen Pattison will bring further diversity and depth of experience to the board. He is VP Public Affairs at ARM and responsible for influencing public policy thinking across the world – significantly in Europe, US and, increasingly, China. Once a British Diplomat, Stephen worked at the British Embassy in Washington, and on UN issues in London, New York and Geneva. He also worked for James Dyson as Head, International Business Development, and was CEO, International Chamber of Commerce UK, where he represented the interests of companies centred on policy and international trade matters.
Incoming chair, Professor Dorey said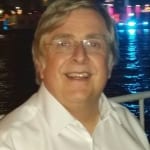 "On behalf of the IoTSF membership and the board, I'd like to thank John Haine for overseeing the launch and development of the initiative. Under John's leadership, the Foundation has established its mission, accrued an active membership and produced its first set of industry strength guidance materials. I am delighted that John will be with us on the next stage of our journey. I am also honoured to take over as the new chair and help IoTSF pursue its cybersecurity mission to make it safe to connect."
New ESB member, Stephen Pattison said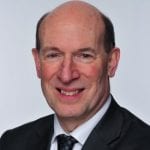 "The digital transformation is well underway and the importance of security to us all cannot be under-stated. It is vital that all those involved in producing, operating and benefiting from the IoT opportunity do so with a security mind-set so that we minimise the risks which accompany any new technology. I am delighted to help IoTSF bring stakeholders together on an international dimension so we can catalyse and drive the quality of IoT capability throughout the supplier and user base."
Outgoing chair, John Haine said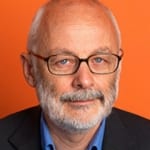 "IoTSF has moved quickly in a short space of time. It has prioritised its effort to focus on attending to urgent issues by producing practical and valuable guidance for those who need it most – a world new to connected markets. IoT security has no single owner and we have constructed our program around the concept of a supply chain of trust which encourages all vendors to accept their duty of care to-wards their immediate customers and the wider eco-system. The work of making it safe to connect is truly underway, yet we need to make sure we continue to collaborate and make it difficult for those with malicious intent to achieve their aims. I'd like to welcome Paul and Stephen to the Executive Steering Board, their knowledge and experience will be valuable as we move into our next stage of development."
John Haine continues his work on the Board as Director Emeritus
[End Release]