It's incredible to think that it hasn't quite been a year since we began asking some serious questions about how industry, and IoT's wider stakeholders, could work together to address a tsunami of concerns surrounding security.
In less than a year we've been able to help drive awareness of the challenges, gather a core set of leaders, and determine a practical plan of response to start working on those challenges.
As part of that process the IoT Security Foundation was born, and as we start 2016, having amassed some 50 members globally in just over 3 months, we're now set to start the real work in earnest.
On February 1st, we host our second Open Plenary meeting, where we will assemble the first set of teams looking at priority subjects.
This is where we get real.
We've had a great start yet the road ahead will be long: IoT security will be asymptotic – what is thought to be secure today, may not be tomorrow. We need to amass an army of experts, developers, executives, civil servants, entrepreneurs (and a lot more) to properly address security in IoT, to cultivate trust and enable IoT's adoption (yes, IoT will certainly stall unless we can do that).
As an industry we simply have to respond to all the challenges… together, because in part just will not do.
And this is your call to action – will you help?
You'll be welcome – come along and see first hand what is already happening – without obligation.
Here's a note to explain a little more of we're looking to achieve on the day from our chairman: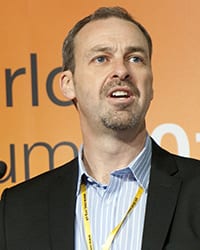 John Moor, Director IoTSF
Open invitation from the IoTSF Chairman
Our next Plenary Group meeting is on 1 February – details are here.
The main objective of this meeting is to kick off the Working Groups to generate the initial Foundation deliverables.  By the end of the meeting we should aim to have at least a kernel of people and/or organisations identified who are willing to work in each group.  Ideally we will also have a convener or chair for each group.  Please give some thought as to whether you or someone from your organisation want to participate in any group, and indeed if you would like to chair a group or act as editor.
Following the plenary we will expect the groups to take on a life of their own, organising their own physical or virtual meeting and setting their own schedules.  We have a slot in the agenda for each of the 4 working groups discussed at the first plenary.
You will see that we also propose a 5th working group and deliverable – a set of guidelines for "Responsible Disclosure".  This was discussed at our December Board meeting and the Board thinks this will be an important early deliverable.
If you have any inputs to the meeting we encourage you to submit documents in advance.
Finally please note that this meeting is also open to non-members but will be the last open plenary – only Foundation members will be able to participate in subsequent plenaries.
Looking forward to seeing you in London,
John Haine.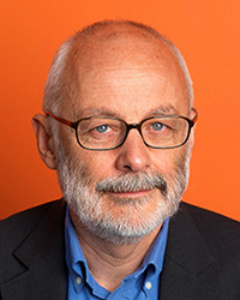 Prof. John Haine, Chair IoTSF