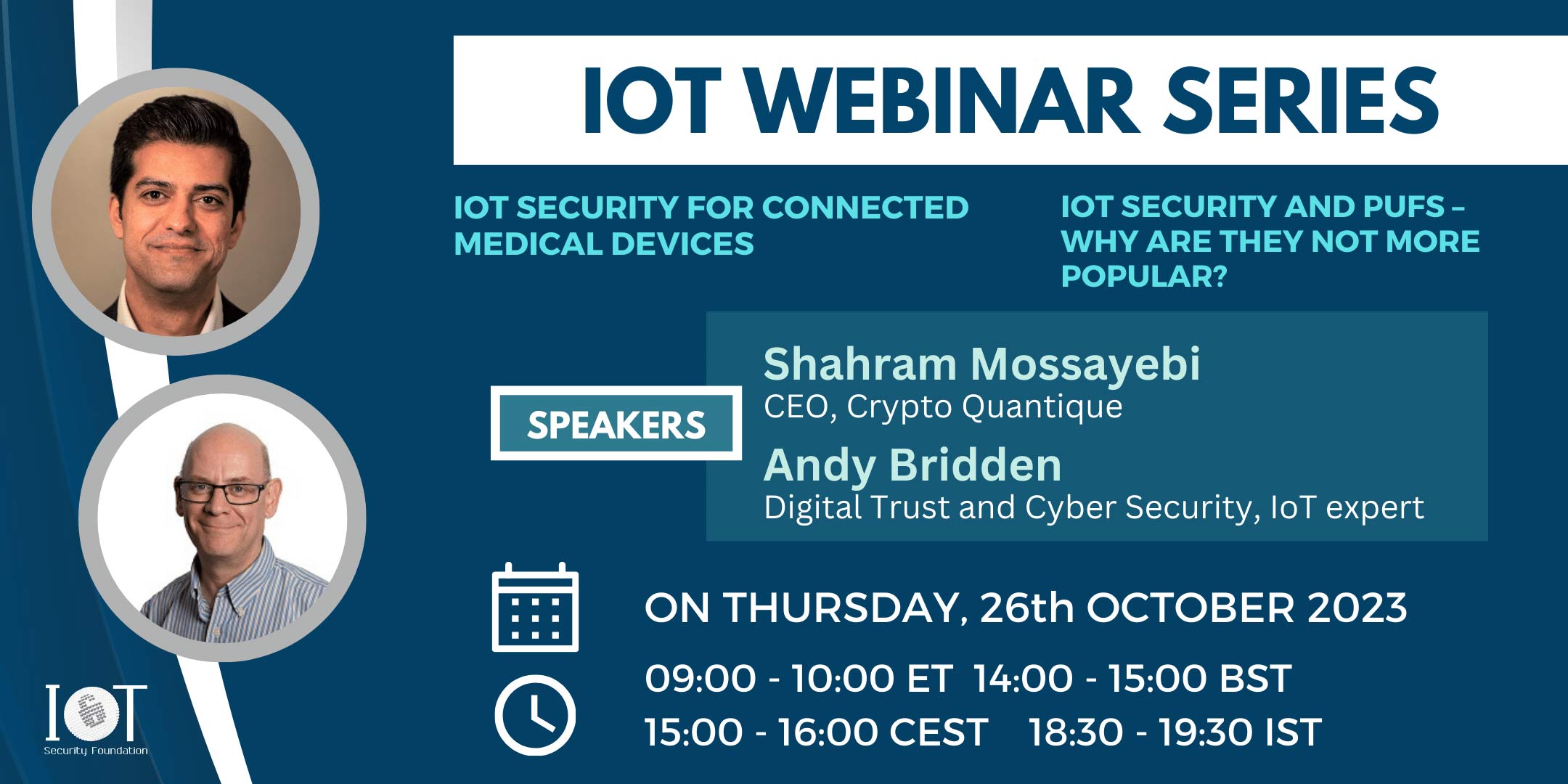 IoTSF Webinar: IoT Security and PUFs – why are they not more popular?
IoT Security and PUFs – why are they not more popular?
With our speaker,

Shahram Mossayebi of Crypto Quantique
In an era where IoT is reshaping industries and our daily lives, ensuring the security of IoT devices is paramount.
One of the most intriguing yet relatively lesser-known technologies in this realm is Physical Unclonable Functions (PUFs).
Despite their immense potential to bolster IoT security, PUFs remain somewhat underutilised and misunderstood within the industry.
Join us as we delve into the world of IoT security and PUFs to unravel the reasons behind their limited adoption.
We'll explore the strengths, challenges and untapped possibilities of PUFs, shedding light on how they can fortify IoT ecosystems against emerging threats.
Plus
IoT security for connected medical devices – the FDA raises the bar again. What does this mean for IoT Security??
With our speaker, Andy Bridden,  Digital Trust and Cyber Security and IoT expert
Throughout 2023, we'll showcase the latest thought leadership on a range of topics so that you stay ahead of the curve on IoT security.
With IoTSF's Chris Bennison hosting, it's sure to be an interesting and informative session.
Share This Story, Choose Your Platform!