The Impact of Internet of Things on our Lives (IoTSF Promoted Event)
24th March 2017 @ 9:30 am

-

4:00 pm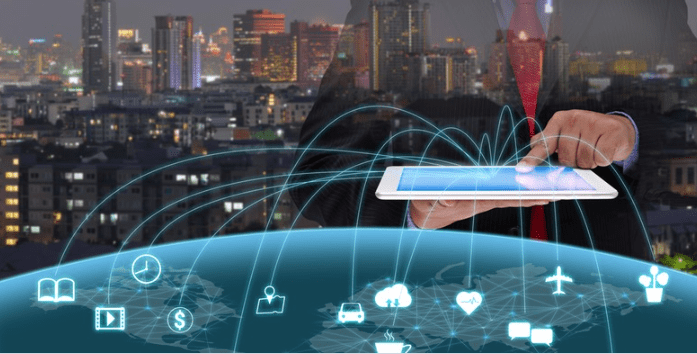 IMPACTech & IoTSF would like to invite you to attend our 'The Impact of Internet of Things on our Lives' which highlights four important areas: developments and IoT technologies, applications, connected society and finally data and security. The event will take place on the 24th of March 2017 at IBM and features IoT Security talks from IoTSF Managing Director John Moor as well as other IoTSF members.
The rapid development of technology, especially in the areas of sensors, sensor-integrated systems and faster and more intelligent wireless networks, has inspired the industry as a whole to find new ways to generate revenue and embrace the end users.
Putting sensors in almost all of our everyday devices such as coffee machines, fridges and washing machines allows the manufactures to capture live data about our behaviour. By understanding consumer trends, the Internet of Things (IoT) will be able to increase connectivity and shape the way we interact with technology.
Healthcare is a clear example of how the IoT can be beneficial to patients – by sharing their information with medical practitioners and helping them to be more informed on how and when to take their medications. Wearable health and fitness monitors are another example which help monitoring performance and provide their wearers with the optimal dietary and training regime.
Having smarter city infrastructure, self-driving cars, connected appliances and even smart lighting raise an important question… Who is in charge and how can we take control of our technology before it takes control of our lives?
Some of the biggest challenges that face IoT are around data privacy & security, cost of implementation and establishing a sense of control and trust within the system. Standards and having a common platform is another issue that needs to be addressed in order to make it easier for end users and consumers to adopt the IoT.
This event offers technical presentations and it will be a great opportunity for you to meet and engage with IoT experts from across academia and industry, where innovative technology in this exciting and rapidly developing field can be exploited and challenged.
Draft Programme
Chair: Christopher Gibson, Technology Leader at IBM
Session One: Technologies that Makes IoT a Reality
09:30   Coffee & Registration
10:00   Introduction & Welcome by Dr Ghaithaa Manla, Impactech
10:10   Joint Design of Signal Processing Algorithms and their Hardware Implementation for Wireless Communication by Dr Rob Maunder, University of Southampton
10:20   Low Power IoT Networking by Professor Kirk Martinez, University of Southampton
10:35   Security for Secure IoT: Advanced Architectures for IoT Gateways by Simon Forrest, Director of Segment Marketing, Consumer Electronics at Imagination Technology
10:50   Panel Discussion
11:00 Tea, Coffee and Networking
Session Two: Applications of IoT
11:15  Enabling IoT Applications in a Secure SMART Environment by Rod White, Senior Business Development Manager at Eseye
11:30   Smart Transporting Systems by Dr Sebastian Stein, University of Southampton
11:40   Gert Jørgensen, VP Sales & Marketing at Delta
11:55   Environmental Monitoring, University of Southampton
12:05   The Challenge of Legacy Assets by Richard Lucas, Manager Director at ASH Wireless Electronics
12:20   Panel Discussion
12:30 Lunch and Networking
Session Three: Connected Society, IoT as a Solution
13:30   IoT Observatory by Dr Aastha Madaan, University of Southampton
13:40   Connecting Society through Co-operative Intelligent Traffic Systems by Paul Brookes, Head of Research and Development for Siemens Mobility, Intelligent Traffic Systems
13:55   Designing for an Internet of Humans by Dr Paul Grace, Consultant at IT Innovation
14:10   Panel Discussion
14:20 Tea, Coffee and Networking
Session Four: Data and Security
14:35   Addressing the Wicked Challenges of IoT Security by John Moor, Managing Director, IoT Security Foundation
14:50   Cyber Security in IoT by Gary Wills, Associate Professor at the University of Southampton
15:00   The Insecurity of Things by Leigh Chase, Computer Scientist at IBM
15:15   My friend Cayla, the Hacked IoT Doll that Good Taste Forgot by Ken Munro, Partner at Pen Test Partners
15:30   Hardware-Level Security for the Internet of Things by Professor Mark Zwolinski, University of Southampton
15:45   Panel Discussion
15:55   Wrap up & close
Share This Story, Choose Your Platform!