1 event,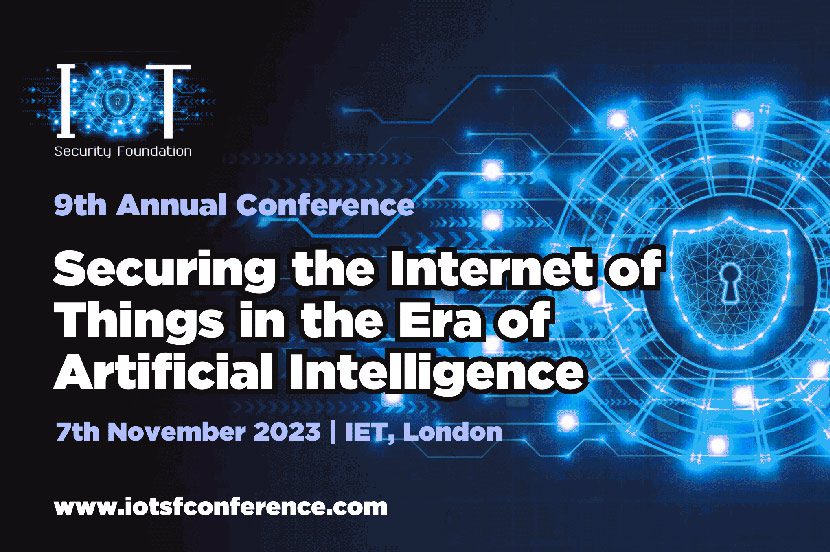 Securing the Internet of Things in the Era of Artificial Intelligence, the IoTSF's 9th Annual Conference will take place on the 7th November at the IET, London.
1 event,
IoTSF Houston Chapter: Networking Event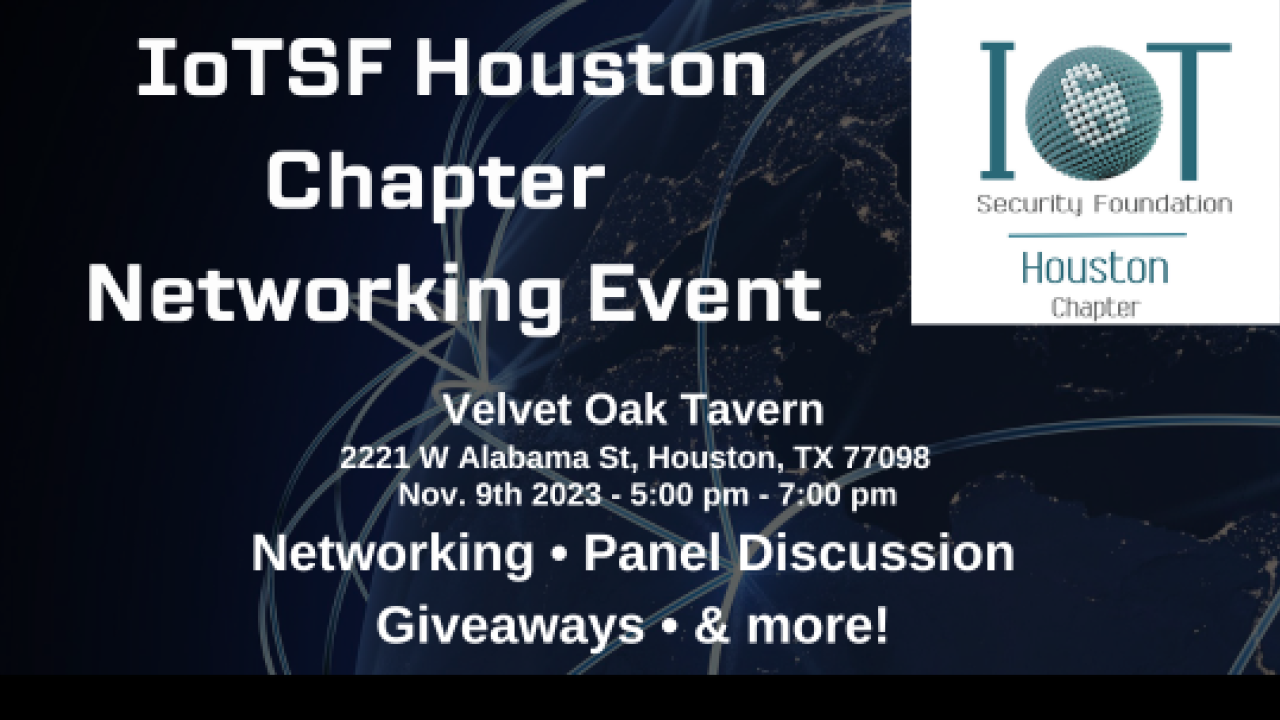 IoT SF Houston Chapter is organizing an in-person event for IoT Security Enthusiasts. Join us for this FREE event to network with your peers and build this community.
1 event,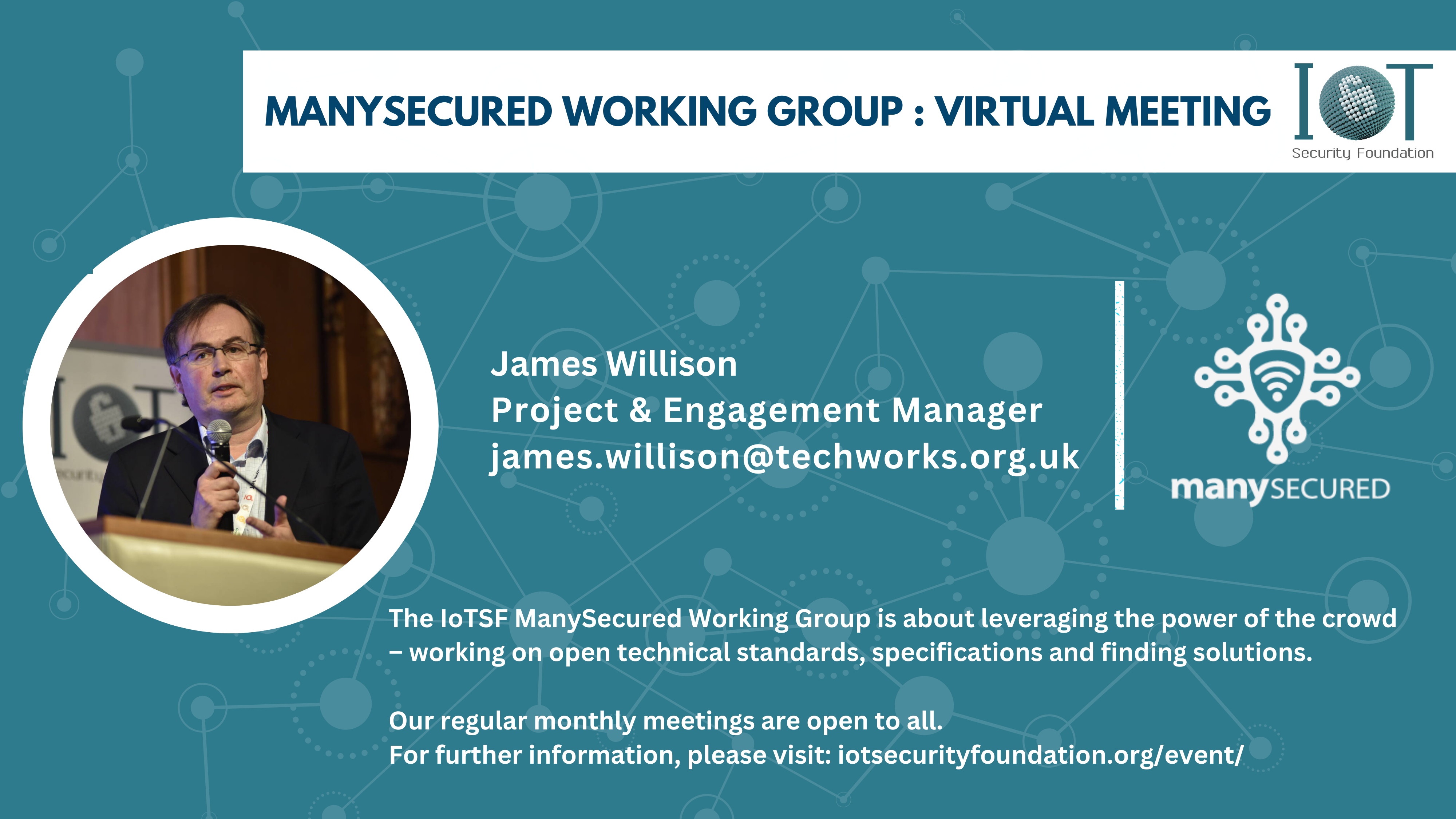 Our monthly meetings are open to all. The IoTSF ManySecured WG is about leveraging the power of the crowd – working on open technical standards, specifications and finding solutions first and foremost. It is supporting the UKRI Digital Security by Design Challenge and the Secure Networking by Design (SNbD) project with the University of Oxford, […]
1 event,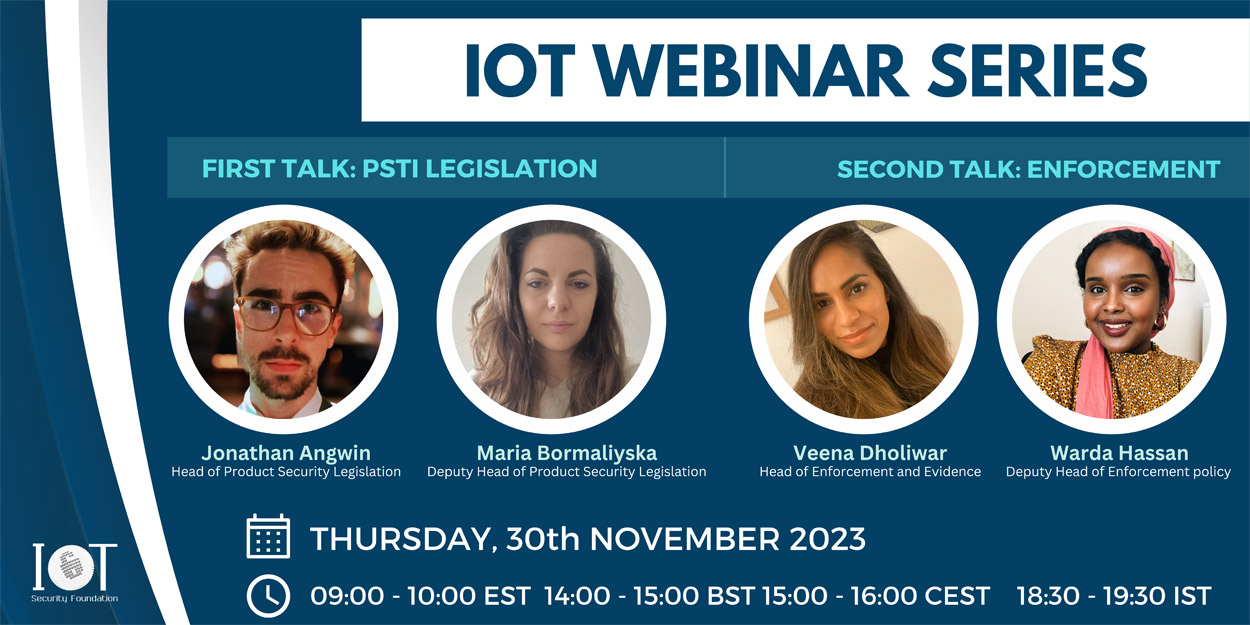 In a change to the previously advertised talk, this month's IoTSF webinar with be on the topics of PSTI Legislation and Enforcement.