Ollie Whitehouse, Group CTO, NCC Group Joins Executive Steering Board
The IoT Security Foundation has today announced that Ollie Whitehouse from NCC Group has joined the IoTSF steering board which seeks to 'make it safe to connect' in the era of IoT.
The concept of the Internet of Things – pervasive connected technology – offers many benefits to the modern world:
The economic impact of the Internet of Things will be measured in $trillions.
The number of connected devices will be counted in billions.
The resultant benefits of a connected society are significant, disruptive and transforming.
Yet along with the many societal, environmental and economic benefits, the rapidly-expanding connected world represents a growing attack surface for adversaries of all denominations. Securing the IoT is a wicked challenge with many known and emerging threats, yet no universal solution. Everyday vulnerabilities in IoT are being exploited with malicious intent, however the vast majority of them can be prevented simply and cost-effectively by promoting awareness across the eco-system and applying good practice throughout the life-cycle. This is the work of the IoT Security Foundation – to help secure the IoT. The Executive Steering Board (ESB) provides IoTSF with a function of governance for its members, and serves as an expert resource to guide planning.
Ollie Whitehouse said "I'm honoured to join the ESB and to help provide direction to the IoTSF. It is clear the intrinsic nature of cyber security to the fabric of our society and the security debt mountain which grows with each passing year means we still have much to do. The IoTSF and its ability to bring together the spectrum of stakeholders to provide advice to builders and buyers, standards and influence regulations at a national and international level is critical in ensuring the resilience of future generations."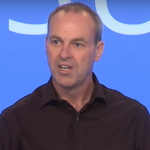 John Moor, Managing Director of IoTSF said "we're delighted to officially welcome Ollie to the ESB, he has a wealth of knowledge, expertise and experience which is highly valuable to our mission and operations. He has already contributed insight and advice at the board level and I look forward to working with him and the wider ESB further as we expand both the scope and reach of our work."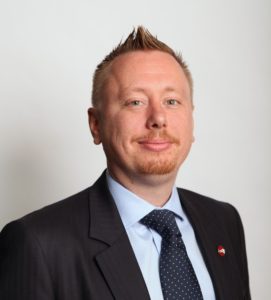 Ollie Whitehouse is Chief Technical Officer at NCC Group and is responsible for the Group's technical strategy, research and development. Over the past 20 years, Ollie has worked in a variety of cyber security consultancy, applied research and management roles for a focus on embedded and mobile including being the author of the 2014 paper "Security of Things: An Implementers' Guide to Cyber-Security for Internet of Things Devices and Beyond". Ollie is a research and science advisor to UK Government on cyber security and is also a mentor at the CyLon incubator.