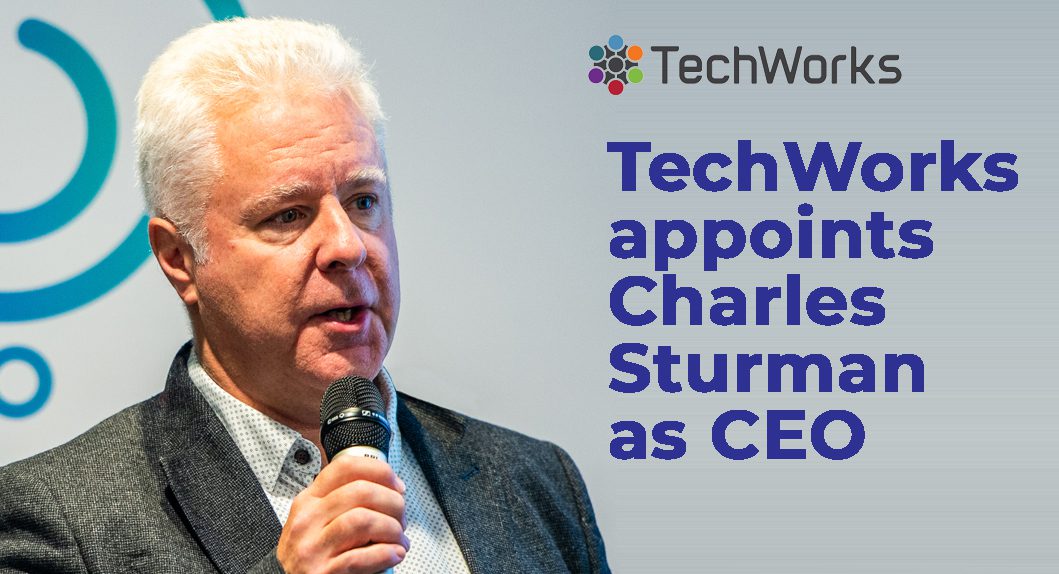 TechWorks, the UK's Industry Association for deep tech connected communities has announced the appointment of Charles Sturman as CEO effective from 1st March 2023.
TechWorks, which is the parent organisation to the NMI (semiconductors and electronic systems), TechNES, (technology network for embedded systems), AESIN (automotive electronics innovation), the IoT Security Foundation, and Power Electronics UK, was established to strengthen the UK's leadership in deep tech.
Sturman, who replaces Alan Banks, who has announced his retirement from the company, brings to the role a wealth of leadership, business and industry experience across semiconductor electronics, IT, IoT and telecommunications.
Sturman joins TechWorks following leadership roles at Neul, u-blox, Arm, Motorola, TTP Com and the deep tech start-up Cognovo. With expertise gained in start-ups, SMEs and global enterprises, Sturman is also Chair of the Alliance of IOT Innovation, and an advisor to Silicon Catalyst, Cambridge Deeptech Labs and Cambridge Wireless.
Commenting on his appointment, Sir Hossein Yassaie, TechWorks' chair, said: "Advances in deep tech, underpinned by engineering excellence and scientific discoveries, are fuelling growth in many contemporary and emerging markets. The UK plays a leadership role in the research, development and application in this field and TechWorks is dedicated to supporting and helping to strengthen this vital role."
"Given the multidisciplinary and complex nature of modern systems it is crucial our new CEO has the experience, passion and vision to bring together the skills from across multiple technology and engineering communities and help shape advancements to further strengthen the UK's position."
Yassaie also thanked Alan Banks adding, "My huge appreciation and thanks to Alan for joining Techworks in 2019 and for leading the way over the past 4 years through some of the most challenging times, including navigating the company through the global pandemic. The board and I value his contributions immensely."
Sturman said: "Globally, the pace of innovation in fundamental science and engineering continues to accelerate as the resulting technology transforms our world. The depth and breadth of such technology is immense and requires strong collaboration across industry to achieve business success."
"TechWorks was created to ensure UK companies stay ahead of the curve, by acting as a catalyst and creating non-competitive connected communities to lead technology and market innovation. I am super excited to be asked to lead the growth and success of this important activity at a time when deep tech is a global priority."