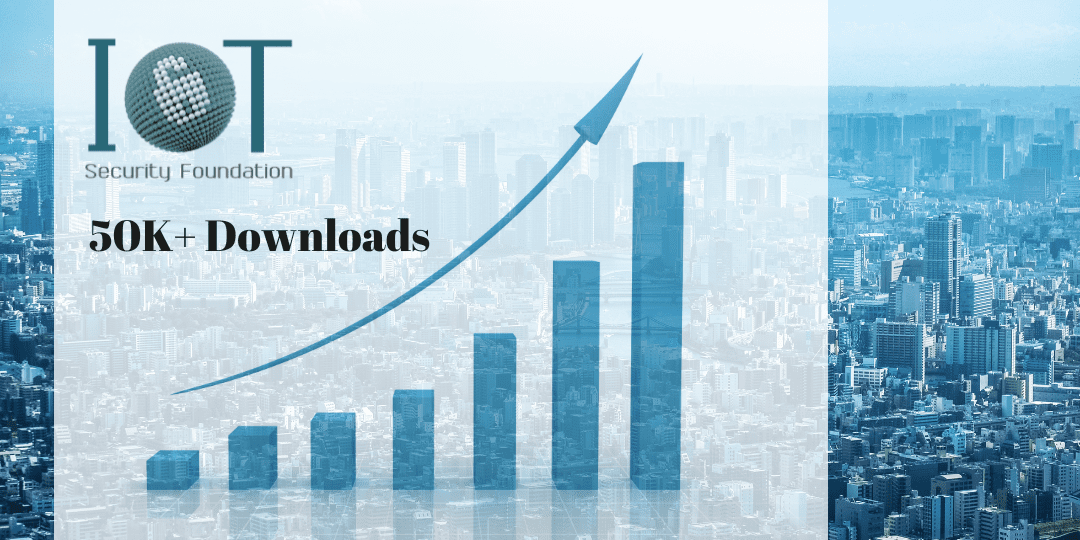 For any people that have heard me speak about IoTSF's publications before, you'll know that I enjoy reporting our download figures. The team here is immensely proud of the quality of the materials that we put out and all thanks to our members who contribute their time and expertise to co-produce them. We describe them as triple A rated: Accessible, Actionable and Available.
Recently we passed an exciting milestone; we surpassed the 50k marker for downloads across our guides, white papers and reports – we achieved that in June this year (2022). It's worth pausing to note at this point that the top 3 destinations for our materials are North America, Europe and India – perhaps not surprising, as our materials are currently only available in English. I can also report that interest is expanding beyond those key geographies however – into Asia, South America and Africa.
Getting back to those numbers, and after adding in the July figures, we've actually achieved even more – we've surpassed the 55k mark – yet we wanted to hold off this announcement as we were rapidly approaching another important milestone…
We're very pleased to announce that we have also recorded the 10,000th download of our most popular publication: The IoT Security Assurance Framework. Currently at Release 3.0, the Assurance Framework is aimed at developers, operations and risk management teams and is incredibly rich in detailing security requirements from design to end of life, including the essential supporting business processes too. To give the Assurance Framework greater utility we directly map the 'micro requirements' to a number of the most prominent standards (which tend to be less granular and higher level). As such, we believe this is of significant importance as it not only helps organisations implement security controls, it helps them think about international market requirements. Therefore in summary conclusion, given the content and numbers of downloads, the Assurance Framework has proved to be a very effective way of promoting good security practice far-and-wide with a simple message; 'Build Secure'.
Whilst the Assurance Framework stands tall amongst our publications, it is part of a family of guidance, white papers and reports intended to raise the bar on security best practice – oh, and all available for free from our website. Following on the tail of the top rank spot comes the Secure Design Best Practice Guides which is approaching the 8000 marker. In third place is our very first publication which has stood the test of time having been published in 2016. Our most recent publication – The IoT Security Supply Chain Whitepaper – has clocked up over 200 in little over a month.
More will be available shortly as we work hard to have them ready for this year's Annual Conference in October. I am pleased to say we're back to a physical event for 2022 and we'll also be hosting an industry dinner afterwards because we've missed the networking so much (hope you'll come!).
None of this would be possible without the valuable support of the IoTSF membership. I'd therefore like to applaud their collective efforts and offer a sincere 'thank you' on behalf of the Executive Steering Board for helping to drive our headline mission of 'make it safe to connect' .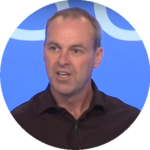 You can help: If you've stayed with me this far, please help us spread IoT security awareness and best practice by sharing this post with your colleagues and/or social network. Alternatively, simply share a link to our publications page – we'd be very grateful and you'd be doing your contacts a favour.
And if you're not already a member, we'd delighted to welcome you onboard – there are many benefits, its simple to join and its very affordable.
John Moor
Managing Director, IoT Security Foundation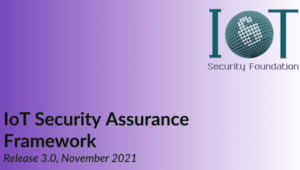 Top Ranked Download: IoT Security Assurance Framework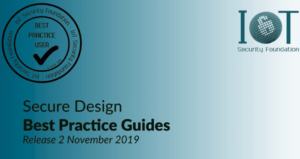 Second Ranked Download: Secure Design BPG's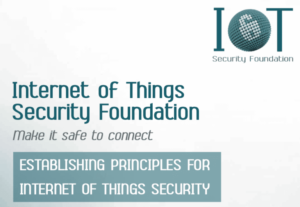 Third Ranked (and oldest) Download: Establishing Principles for IoT Security